To pause the slideshow, hover your mouse pointer over the image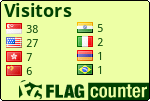 Number of unique visitors since
27th January 2012
© Rosehill Methodist Primary School
Follow us on twitter @SchoolRosehill
Parent View is a part of the Ofsted website
Parent View gives you the chance to tell us what you think about our school.
You can register here
Parent View asks for your opinion on 12 aspects of our school, from the
quality of teaching, to dealing with bullying and poor behaviour. A screencast
demonstrating how to register and complete a survey on Parent View is
available on the How to use Parent View page.
By sharing your views, you'll be helping our school to improve. You will also be
able to see what other parents have said about our school.
We have continued our strong links
with Willow Wood Hospice and some of
our Year 6s have been visiting weekly
this half-term. This week pupils came
in non-uniform on Monday (£330),
staff had their cars washed by Y6
pupils (£60) and Nursery had a
dinosaur stomp (£480) to raise
additional money. In total across the
last two years Rosehill have raised
£2595

for this important local
charity. A fantastic result!
To make sure enough snack is ordered
for all children, please can this be paid
for on a Monday for the week.
Years 1 & 2, 50p milk, fruit provided free
Year 3,4,5 & 6, 50p milk, £1.25 fruit.
Replacement P.E kits will not be provided by school and need
to be purchased, they are available from the office at £3
per item.
Come and join our Pilates sessions. They will
be starting 4-4.45pm Thursday 18th
September, in the hall. Cost will be £1 per
week, this has been subsidised by school.
Parents are very welcome to come, but please
don't bring the children.
Local MP David Heyes visits Rosehill
David Heyes, our local MP,

came to school
on 18th July 2014—he met with the School
Mayor and had a tour of the school, where
he was impressed by our use of IT. He is
going to try and help us with our campaign
to get fibre optic broadband to Rosehill
School.
Local MP David Heyes visits Rosehill
As you can see, the children at Rosehill School have a major problem...
'Buffer Face'
The good news is, from July 2015, 'Buffer Face' will be a thing of the past.
After almost 3 years of lobbying for faster fibre optic broadband, we
have been informed that the cabinet which supplies our broadband will be
fibre enabled by the end of June. Due to the valuable help and support of
parents and our member of parliament David Heyes, we have finally been
informed by BT Openreach that although we are not included as part of
the commercial roll out, our cabinet has been selected for fibre upgrade
as part of the 'Get Digital Faster' project.
This is great news for us and we would like to thank everyone involved for
this fantastic result.
Christmas Nativity DVD's now available
Both Reception and Year 1 & 2 Nativities are now available to purchase for £3 each.
If you haven't received a letter with a slip to return to school, you can order them at
the school office.
Thank you to all who attended our PTFA meeting and a warm welcome to our
new committee members: Karen Wassall, Katie Austin and Wayne Austin.
School is closed today (30-01-2015)