To pause the slideshow, hover your mouse pointer over the image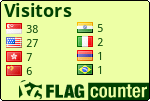 Number of unique visitors since
27th January 2012
© Rosehill Methodist Primary School
Rosehill is 10 years old this summer!
Rosehill School will be 10 years old this summer, so we will
be having lots of different events during the week begining
15th July to celebrate this milestone in the schools history.
8th July - Yr 5 Bikeability
12th July - Yr 5 Sleepover
19th July - Education Friday
26th July - Leaver's Assembly
The pupils in Year 6 who have achieved their Hard Work Reward went to
Lase-r-ace

last week - all pupils are continuing to work towards their big end-
of-year reward when they will have a
Prom night
here at school on
20th July
.
SATs tests begin on 13th May

for four days and school will be open to Year
6 pupils at 8.30am on those days for them to enjoy breakfast before the tests
begin.
It is important that pupils attend every day of the SATs tests

and in the
weeks prior to the tests so that they can all do their best.
The High Schools will organise their own

Moving Up Days

which will mostly
be during week beginning 1st July—please check the individual letter from
your High School for details.
School Dinners price increase
The cost of School Dinners will rise to

£1.95

per day

from 6th May

, bringing
the weekly cost to

£9.75

.
There will be a meeting on

22nd May

for parents whose children are going on the
PGL trip

this year— please make sure that all outstanding payments are made by
this date. The trip goes to London on 5-8 July—we still have a space for one child
so please contact the office if your child is interested.
On

12th July Reception

will be visiting the new Sealife Centre at the Trafford
Centre.
Francois Ladam, our Family Cohesion Worker is continuing to run these successful
sessions on Saturday mornings along with Mr Whiting. The next one is planned
for:
Saturday 18th May (Den-building)
Activities are free of charge and the sessions are open to Dads, Grandads or other
male carers.
During week beginning

20th May

all classes will be enjoying a variety of activities
to celebrate and investigate different religions.
Calling all 4 Year olds......
Reception class places for September 2013

were given out last week so if you
know of any children who will be turning 5 in the next school year, please make
sure that they have been given a school place.
Years 5 and 6

will be staging a performance of Joseph and his Technicolour
Dreamcoat on

17th July.

Rehearsals will be starting after the SATs.
We finish on

Friday 24th May

and return to school on

Monday 10th June.
We finish for the summer on

Friday 26th July

and return to school on
Wednesday 4th September.