To pause the slideshow, hover your mouse pointer over the image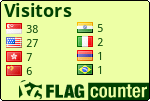 Number of unique visitors since
27th January 2012
© Rosehill Methodist Primary School
Rose Hill Road, Ashton-under-Lyne, Lancashire OL6 8YG
Follow us on twitter @SchoolRosehill
Parent View is a part of the Ofsted website
Parent View gives you the chance to tell us what you think about our school.
You can register here
Parent View asks for your opinion on 12 aspects of our school, from the
quality of teaching, to dealing with bullying and poor behaviour. A screencast
demonstrating how to register and complete a survey on Parent View is
available on the How to use Parent View page.
By sharing your views, you'll be helping our school to improve. You will also be
able to see what other parents have said about our school.
On Wednesday 4th March, 3 strange looking eggs were found on the courtyard,
outside the year 2 classrooms. On further investigation and after consulting
experts from the Natural History Museum, we can confirm that these were the
eggs of a 'Brazilian Carnival Dragon.' The children collected lots of evidence,
including sparkly sequins and bright, colourful feathers, both telltale signs of this
exotic creature. The children in year 2 are very excited about this discovery and
are currently busy doing lots of writing about dragons!