To pause the slideshow, hover your mouse pointer over the image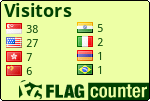 Number of unique visitors since
27th January 2012
© Rosehill Methodist Primary School
The 10 year celebration events at the end of the summer term were a great
success and our outdoor concert and CD of the children singing was another 'first'.
There are still a few CDs available to purchase if you didn't get the chance before
the holidays. We have received many lovely comments from the visitors who joined
us for our celebrations about the school and, specifically, about our wonderful
children.
To all Parents and Carers.
Please read the 'Penalty Notices' document. You will find it by going to the 'School
Info' tab on the menu bar above.
Mrs Redman has visited China this term as part of a Maths Research Programme
on behalf of the Government to investigate maths teaching in China. She enjoyed
Skyping with the children and she will be sharing her adventures with them over
the coming weeks.
All classes are studying China this half-term and this week they took part in
Chinese dancing sessions on Tuesday and Wednesday.
Follow us on twitter @SchoolRosehill
Dragon Eggs found in courtyard!
Mrs King finds unusual eggs outside her classroom door!
Click Here
to find out more.
Rosehill's School Mayor attends Hurst Cross
Ceremony
Riley Outrum, Rosehill's School Mayor, helped bury the time capsule at Hurst
Cross Memorial on Thursday (13th February).
Riley, along with three other children from our school, carried out his Mayoral
duties with lots of handshakes and posing for photographs. They all did us
proud as representatives of Rosehill Methodist School.
Click Here
to view
photos of the ceremony.
Parent View is a part of the Ofsted website
Parent View gives you the chance to tell us what you think about our school.
You can register here
Parent View asks for your opinion on 12 aspects of our school, from the
quality of teaching, to dealing with bullying and poor behaviour. A screencast
demonstrating how to register and complete a survey on Parent View is
available on the How to use Parent View page.
By sharing your views, you'll be helping our school to improve. You will also be
able to see what other parents have said about our school.
On Thursday 3rd April, this term's Reading Champions went to Madeleine
Lindley's bookshop to choose new books for school. They enjoyed browsing
the books and were treated to hot chocolate, cake and biscuits!
This term's champions are Abigail Longsden, Rebecca Fallon, Shahtaj Dur-e,
Jack Irons, Reece Warner and Omar Iqbal.
We close on
Friday 4th April
School re-opens on
Tuesday 22nd April
This half-term Years 1 and 5 have visited Mossley
Methodist Church and the Choir performed there on
April 3rd.
Coffee mornings and afternoon tea!
The Mums' Club had a coffee morning on March 5th to discuss future events and the
Penpals came into school to meet the children at a coffee morning on March 13th. This
week Year 3 had afternoon tea with Mrs Redman. The children chose Mrs King, Mrs
Dransfield and Miss Roscoe as VIP guests.
As part of the Experience Charter, on March 20th, Year 1 had a fabulous trip to
Blackpool Zoo "to get up close with animals" and on April 1st, Year 3 went to
Speedwell Cavern "to travel over water".
This week Year 4 started their "Experience Macbeth" adventure which will end in the
summer term with a production of the play at the Royal Exchange Theatre in Manchester.
Year 5 led children from Years 1 and 2 round an "Experience Easter" trail on Wednesday.
On April 4th the whole school took part in an Easter Service led by Revd. Julie.
April 23rd—
AGAPE service
May 5th
—
School closed for ` May Bank Holiday
May 23rd
—
finish for two weeks
June 9th
—
return to school