To pause the slideshow, hover your mouse pointer over the image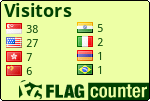 Number of unique visitors since
27th January 2012
© Rosehill Methodist Primary School
Follow us on twitter @SchoolRosehill
Parent View is a part of the Ofsted website
Parent View gives you the chance to tell us what you think about our school.
You can register here
Parent View asks for your opinion on 12 aspects of our school, from the
quality of teaching, to dealing with bullying and poor behaviour. A screencast
demonstrating how to register and complete a survey on Parent View is
available on the How to use Parent View page.
By sharing your views, you'll be helping our school to improve. You will also be
able to see what other parents have said about our school.
The children were all thrilled when our
Literacy Superheroes came into assembly on
Friday morning. Professor Punctuation and
WriteMan are well-known to the children but
today they met Stella Speller for the first
time.
Literacy Superheroes Visit
School Meal Price Increase
The price of school meals will increase to £2.05 per day from 1st September.
All infant pupils will be eligible for Free School Meals next term.
The Mighty Zulu Nation Theatre Company performed in school. click HERE
We have continued our strong links with Willow Wood Hospice and some of our
Year 6s have been visiting weekly this half-term. This week pupils came in non-
uniform on Monday (£330), staff had their cars washed by Y6 pupils (£60) and
Nursery had a dinosaur stomp (£480) to raise additional money. In total across
the last two years Rosehill have raised

£2595

for this important local charity. A
fantastic result!
Our Y5/6 netballers went to an "Olympic-style" event in
Manchester and were fantastic ambassadors for the
school.
David Heyes, our local MP,

came to
school on 18th July—he met with the
School Mayor and had a tour of the school,
where he was impressed by our use of IT.
He is going to try and help us with our
campaign to get Fibre Optic Broadband to
Rose Hill Road.
Local MP David Heyes visits Rosehill
Scarecrow Competition 1st Prize.
Designed by the children of Rosehill
Methodist Comminity Primary School,
Joseph and his technicoloured dream
coat took 1st prize in the Community
Organisation Category, at the
Mossley Methodist Church annual
scarecrow competition. Well done to
all the children and also to Miss
Whyborn and Mrs McGinn for all
their help!