To pause the slideshow, hover your mouse pointer over the image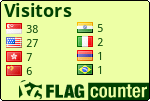 Number of unique visitors since
27th January 2012
© Rosehill Methodist Primary School
The 10 year celebration events at the end of the summer term were a great
success and our outdoor concert and CD of the children singing was another 'first'.
There are still a few CDs available to purchase if you didn't get the chance before
the holidays. We have received many lovely comments from the visitors who joined
us for our celebrations about the school and, specifically, about our wonderful
children.
To all Parents and Carers.
Please read the 'Penalty Notices' document. You will find it by going to the 'School
Info' tab on the menu bar above.
Police Information for Christmas
The Police came into school to ask us to make everyone aware of the 'Immobilise
National Property Register'.
This is a secure online database where you can create an inventory of your
property, high risk items (anything with a serial number) such as iPads, Mobile
Phones, TVs, Bikes, Laptops etc. The Police have access to this database, making
it easier to return goods to their rightful owners.
As Burglary rates rise during the festive season the police have urged everone to
make sure you keep your home locked and secure, to protect you against burglary
during Christmas this year.
Click the links for 'Billy The Burglar' & 'The Imobolise National Property
Register'.
Don't forget,
Saturday 14th December
—Manchester Museum
Please come along and join the fun.
29th November—Y5 visit to Bramall Hall
6th December—School Christmas Fair
14th December—Dads & Kids Manchester Museum
20th December—finish for Christmas
Our girls football team got through to the finals of a recent tournament at
Curzon Ashton and although they didn't win, we are proud of their achievement.
The boys football team and the mixed rugby team have both taken part in
inter-school competitions.
PTFA Special Fridays
These are the dates and themes for the Fridays when children can come dressed
up to school and bring items for the Christmas Fair.
29th November—Spotty Day—please bring chocolate
6th December—Christmas Theme Day—please bring home-bake cakes
Healthy Eating
Please can we remind you that Key Stage 2 children are able to buy milk for 10p
and fruit for 25p to eat at break.
At lunchtime we ask that you provide a healthy, balanced packed lunch with fruit
and a sandwich and no fizzy drinks.
Or why not swap to school dinners for the winter months?—for just £2 per day
your child can have a hot meal at lunch time.